From the President:
Please join me in pray daily for Bishop McKenzie, Supervisor Dr. Stan, members of the 10th Episcopal District and all persons affected by Hurricane Harvey. Once again I call upon you to give assistance to our brothers and sisters in need. Please respond to the request from Bishop McKenzie. Thank you and may God continue to Bless You.
Blessings!
Dr. Shirley Cason-Reed
International President
Women's Missionary Society
African Methodist Episcopal Church
The quest for excellence is the noblest quest of them all, and once you take the first step you are on your way!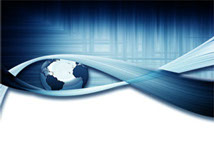 Contact Us
Phone: (202) 371‐8886
Fax: (202) 371‐8820
Mailing Address:
1134 11th Street, NW
Washington, DC 20001

A good watch can not only be used as a
swiss replica watches
timekeeping tool, but also a companion to enhance
replica watches
temperament and taste. Today, we recommend to you
replica watch
three style watches, will be elegant and stylish integration between the square, for the
replica watches online
table with friends like to offer advice and suggestions.